An Apple among the thorns!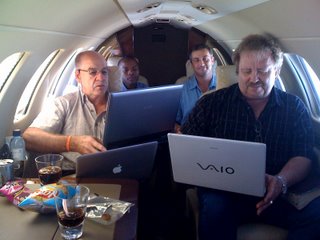 On our flight back from Johannesburg today we had a BIT of work to
do! So, out came the laptops (by the way you can use your 3G card on
private flights...). My little Apple is the only rose among the
thorns... Ah, the Macbook Air!
In this photo are (L to R) Graham Power, Peter Serokewa (Uganda),
Steve Johnstone & Lary Ailey (USA).