A long obedience in the same direction...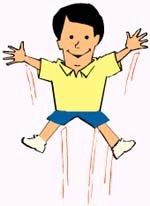 I recently read that the young South African professional will have changed his or her career 3 times by the age of 26. Yep, you read correctly - not change jobs, but change careers! That is a pretty alarming statistic if you come to think about it!

We live in a world with a high turnover rate. Things change by the moment! We have become accustomed to the cycle of change. We are a part of it.

As a GenX-er I quite like the constant change. Every change brings new opportunities and challenges along with it! I'm used to 45 second sound bytes, to the ebb and flow of colorful graphics... I am a part of the MTV generation! A.D.D. (attention deficit disorder) used to be a curse... It would seem in this brave new world that hyperactivity and a short attention span is an incredible blessing! To be able to move from one thing to the next, even before this one thing has become the next, is considered a gift in our day and age! zefrank epitomizes this 'hyper' approach to life - you can check out some of his videos here: http://www.zefrank.com/theshow/ (thanks to dassiebounce for the headsup on this one!)

This vibrant rhythm may be the way of contemporary culture but it is not that consistent with the Christian lifestyle. Over the last few weeks I have had to make a huge decision about my vocation. The temptation has been to skim along the surface like a stone thrown over the water - to skip and change, leaving behind a ripple but not to get in too deep. To be on the water, but not in it. However, ministry requires going beneath the surface, and sometimes staying there - even if it is not always easy! I am a minister. This is what God has called me to. I have no greater desire than to faithfully respond to God's call.

Eugene Peterson spoke of this vocation as a "long obedience in the same direction".

Today I took another step on that journey. I renewed my commitment to the Education for Ministry and Mission Unit for another three years. It feels right! I have moved below the surface, I have chosen not to skip on.

And so tonight as I take another step along this journey of obedience and faith I realize that there can be no greater joy than to spend my life on the long obedience in the same direction. Sure, because I'm a bit hyper I will do it with energy!