10 mistakes a new dad (and maybe even a new mom) shouldn't make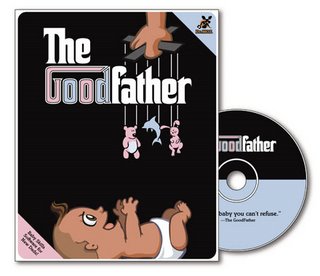 Wes, Barry, this one is for us guys! It's amazing how many of these mistakes I still make (even second time around!) Take a quick read through the list (or at least the first line of each paragraph). This is good advice!


1. When taking off your baby boy's diaper, don't hold your mouth open and lean over him, making funny faces. This is serious! It's true that when baby boys feel the cool air upon their little bits of manhood, they let loose powerful streams of pee, which doesn't taste good. You should also consider throwing a wipe or cloth on your baby son's bits the moment the diaper comes off. Or else, up shoots the pee into the air, and for a moment, you and your son might watch with surprised awe at just how high the stream gets; but then it comes down again and lands right on your son's face. Sure, this is incredibly funny, but only for a moment. You now have an inconsolable baby on your hands.
2. Don't work on the novel or screenplay three days after your baby is born. Yes, there is something inside you that tells you that you need to make $1 million right now, or else your growing family is doomed - and that novel or screenplay is just the ticket. This is just your caveman survival instinct kicking in. It will go away after a while. And there is plenty of time to work on your novel or screenplay - like, when you're finally getting sleep and your brain is working again.
3. Don't come home from your first day of work after the birth of your child and say, "Boy, what a day!" Come home from work and refuse to talk about your day until you hear all about the baby's day and your wife's day, even if it?s the most boring thing you could imagine. That's the point! Don't you understand that your wife is going stir crazy? She had to spend all day with a baby that wouldn't let her put it down! And even if your wife has gone back to work, your day pales in comparison, pal. Ask her how her day was. Your day doesn't matter. Don't you understand that your wife had to spend all day away from the baby?
4. When you and your wife go out to dinner, leaving your baby with the sitter for the first time, please don't expect to enjoy yourselves.
5. Don't be intimidated by that older woman in the mall, the one who has long since seen her babies grow into adults. She'll come up to you with a smile on her face as you stroll proudly with your baby. And she'll get you to put your guard down when she says, "What a beautiful baby!" And just as you are about to thank her, she will say, "Why is this beautiful baby in a cold mall without proper clothing? This baby will catch its death! You should be ashamed of yourself!" Listen: there is nothing wrong with how you are dressing your baby. There is, however, something wrong with this woman. She's in an organization called Kooky Old Bats. They spend their afternoons roaming malls, looking for unsuspecting fathers to harass.
6. Don't leave your dog alone with access to a garbage bag full of dirty diapers. It's just not pretty what dogs will do to dirty diapers.
7. Don't listen to your mother or mother-in-law. Both of them are on the same team - a sub-organization of Kooky Old Bats - and that team recently had a meeting and decided that, as capable as you are as a human being, you have no idea what you are doing when it comes to caring for a baby. You're a man, after all. You need serious help. You need someone to take the baby from you as soon as you start holding it. You need someone to tell you what the baby needs to eat, or how to boil rubber nipples, or how to use a microwave. You need someone standing over your shoulder, clucking away as you change your baby boy's diaper and he ends up peeing on his own face. But it's not you; it's them. They have nothing else to do with themselves. Just turn off your ears and be happy you are not married to them. Sooner or later, your wife will force them to leave the house.
8. When your wife wakes you in the middle of the night and asks either A) "Can you see why the baby is crying?" or B) "Do you want to have sex?" ? DO NOT answer, "But I have to work in the morning."
9. You might find yourself at a park with your wife and your newborn. It's a nice day; your wife, nipples bandaged painfully beneath her blouse, has decided to bottle-feed your baby today. A warm breeze is blowing. Then, a sour-looking woman or a righteous-looking man walks up to where you sit on the park bench and says, "You know, you really should be breast-feeding. It's much healthier for the baby." These people are called Breast Nazis. If you are attacked by them, by all means, don't be afraid to say, "Actually, we?re the baby's uncle and aunt. Do you still think she should breast-feed the baby?" Whether or not you agree with the breast-feeding issue, watching their reaction is just plain fun.
10. Don't be under the impression that you must be SuperDad. First of all, no matter what you do, the baby is going to like her mother best. There is no competition. Second of all, SuperDads are worthless when the baby is young, because anything you can do that is "super" is lost on the child; she can hardly hold up her head to see you. And as the kid grows, and there you are pulling the SuperDad act, she will get completely annoyed with you and end up moving far, far away. All you need to do is be around as much as you can. Hold the baby when you want to; feed the baby when you're ordered to; smile at the baby when you're moved to. It's really that simple.