A prayer for the world... Acceptance, God's Character, Christ's ministry, and our responsibility.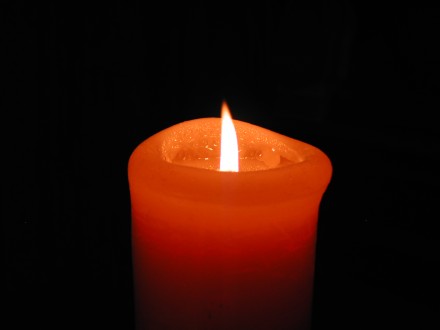 Yesterday I had the great joy of preaching at Calvary Methodist Church in Midrand (just between Johannesburg and Pretoria). My friends Alan Storey and Siviwe Waqu are the ministers of this incredible congregation. I have the great fortune of traveling throughout Southern Africa visiting many of our Methodist Churches. Each Church that I visit has some unique and special element that makes it a gift from God to the world, and a gift from the faithful members of that congregation to the Kingdom of God (I like to think of Churches as being gifted, and being gifts).


Calvary is one of the most remarkable Churches in the world! I have the great pleasure of preaching there every few weeks (mostly when Alan is traveling to Sudan, or the USA, or somewhere in South Africa, to do the 'Manna and Mercy' course (do a google search for 'Manna and Mercy' and 'Daniel Erlander'). It is always humbling, because he is a far more gifted and prophetic preacher than I shall ever be. However, what makes the experience so wonderful is that this is perhaps the most integrated congregation in the 6 nations that make up the Southern African Methodist Conference.


I will never forget the first Sunday that I was asked to preach there (way back in 2004). In the morning service as I presided over the sacrament of Holy Communion I had an elderly white woman, a young Indian woman, a young black professional man, an older black homeless man (who lived in the shelter at the Church), and myself a young white male, behind the communion table. It reflected the diversity of the Kingdom of God, all ages, all races, varied demographic, economic, and theological positions, various sexual orientations, and varied needs and desires. Yet we were all united in service of Christ our King - united in our common need for salvation, forgiveness, and acceptance and love in the Body of Christ. That was perhaps the first time in my life that truly understood the mystery of the Eucharistic meal.
This is truly what the Gospel LOOKS like... Not just what it sounds like!


Yesterday I preached a message on 'Acceptance' (you can download the MS Word transcript of the sermon here:
Acceptance7Oct07.doc
- if anyone is interested) - it was based on that question 'What does the Gospel look like?' Sitting in the congregation were young people, old people, white people, black people, gay people, straight people - in some ways it felt like preaching to the choir, or trying to convert the already converted. Yet, I realise that there are still issues and prejudices that needed to be address and dealt with. My prejudice against those persons who will not lovingly open the Church to all. There were men in the congregation who struggled to submit to the leadership of women. There were parents who struggled to accept the new perspectives, lifestyles, and choices, of their Children. There were HIV + positive people who were struggling to accept their status. There many, many of us, who needed hear that acceptance is part of God's nature, that it is central to the ministry of Jesus, and that it has to be foundational in the ministry of every disciple for the Kingdom of God.
So, what did we do? Well, we prayed! We were lead in prayer by Siphiwe Ndlovu, an incredible lay preacher (and a former colleague of my wife Megan). He lead us in a prayer that blew the cobwebs out of my soul! Afterwards I commented both to him, and Alan, that Siphiwe's prayer was enough... I did not need songs, liturgy, sermons - all that I needed to was that prayer. I will pray it over the next few days, or weeks, in the hope that it will become a part of the common life I share with all the people who God loves and accepts - even the one's that I struggle to accept.


The context that shaped Siphiwe's prayer was an experience on a previous weekend where he and other members of the Congregation engaged in 'Kairos' prison ministry. Kairos prison ministry is much like the Emmaus movement, but it is directed lovingly towards persons who are in prison.


Here is Siphiwe's magnificent prayer:
We bring now our chains to you who have set us free from the clutches of sin and death and brought us new life. Even though you have freed us we continue to be bound, our sin forever seeks us, fears and anxiety form our shadow, suffering and many problems hold us captive, unwilling to release us, to live fully the life to which you have called us. So we cry out to you this morning. Look upon this world with merciful eyes. Look upon us with merciful, love-filled eyes and release us. Free us from that which entangles us.

Oh Lord we bring to you this morning those among us bound by fear. Lord you know us, you see us, we who are immobilized by fear of failure and rejection; we who are unable to speak the truth or have meaningful relationships; we who are fearful of tomorrow; we who are bound in the mentality of scarcity, afraid to release our resources of time and money to free others from the chains of poverty and hunger. Oh Lord you see us and you see our chains ? so look upon those who are caught in improper relationships, unable to escape. Have compassion upon us, those for whom the fear of death and crime are real as a result of having had guns pointed at us and our privacy violated. Those of us who have tasted death and live in perpetual fear that it will come soon. See those of us caught in many addictions ? drugs, alcohol, busyness, work and sin. Jesus, you came so that we could have life in all its abundance, our fears bind us and limit our lives, our addictions call us back to feed them again and time again. Come again and again, come everyday and free us!

Oh graceful God, we pray for those bound by grinding chains of poverty. Parents who have to sacrifice their dignity to stand at traffic lights to beg from people who will not even look at them. Children who have to forego school and opportunities to learn and grow because they have no money, families for whom the rains are not good news because their roofs leak or they have no shelter.

Kids who are unable to enjoy the carefree ways of youth, caught in an adult world of being providers for their siblings; bound in chains of a world they can hardly cope with. Laughter has dried, questions of what games to play replaced with heavier questions of what they shall eat or what they will do if their parents die.

And Lord we pray for those who are bound in the system of wealth and the pursuit of it. Those for whom riches and fantasies of having more mean everything; those who sacrifice the relationships with spouses and children as they want more of the things that make them look good on the outside while they are dry and empty on the inside. Look upon those caught in an untenable situation of debt with no relief in sight. Come, Lord and loose their chains!

Even as we pray for freedom and release, Lord you know that for most of us chains are all we know. We are so used to being bound that the idea of freedom is threatening in itself. So we continue to resist your freedom. We long for it and yet do not have courage to take hold of it. We pray for courage to be free, to live free, fulfilling and life-giving lives. Root out all systems of oppression, those that are institutional and those that are entrenched in our hearts and minds.

And Lord we pray for those who are bound and live behind prison walls. For those who have wronged society we pray that you will bring them to a place of repentance and a new life. We pray for those who are in jails of the world. We pray for those who are in the jails of Myanmar, Zimbabwe, Darfur and for all those who fight to free their people from the chains of dictatorial powers. You Lord are on the side of the oppressed and the bound, for you know too well what it means to be bound, to be tried unfairly and to be given an unjust sentence. So we know that when we pray to you, we pray to the one who can emphathise, and one who intercedes on our behalf. The world is bound in chains ? come now and free us ? for whom the son frees, is free indeed. Amen
Technoratti tags:
sermon
,
Gospel
,
prayer
,
Acceptance
,
Methodist
,
Dion Forster
Labels: Calvary, justice, Methodist Church, prayer, sermon