It disturbs me... Another instance of visionary leadership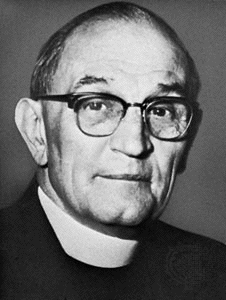 I subscribe to a number of email list groups (google groups and yahoo groups). Perhaps one of the most active groups is that for gay, and gay friendly (affirming), Methodists in Southern Africa. It is an open group, you can read our discussions and posts here.

Since our conference the list has been abuzz with discussion. The one thing we have in common is our passion for the Gospel of Christ, and a desire to see the values of Christ's Gospel fairly, courageously, and lovingly reflected in our Church's ministry. However, along with that common passion comes many different perspectives on how this should take place.

For those who have been following my posts on this discussion (and the comments that others have made in response to those posts) you will know that there has been some concern that we have placed the unity of the Church before our calling to be a prophetic institution of justice and grace. I have prayed, and thought, and journaled, and read, and engaged with these two positions (unity in the Church vs. prophetic and Christ honoring ministry in spite of disagreement). I am struggling to know which way to go...

Today I came across this quote (actually part of a poem) by Martin Niemoller (a German theologian who became one of the founders of the Confessing Church, and was imprisoned between 1937 and 1945 in both the Sachsenhausen and Dachau concentration camps)

"First they came for Socialists, and I did not speak out - because I was not a Socialist. Then they came for the trade unionists, and I did not speak out - because I was not a trade unionist. Then they came for the Jews, and I did not speak out - because I was not a Jew. Then they came for me - and there was no one left to speak for me."
Rev Martin Niemoeller (1892-1984)
Here is the post from my friend
Peter Grassow
, one of the most prophetic and Christ like ministers I know: (this post is taken from an open forum - you can read the original
here
)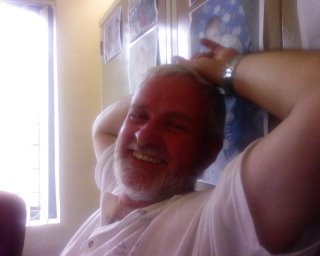 I belong to a divided church.
And some of you who read this will understand how Sundays sees our nation divide - with black people going to black church services, "coloured" people attending "coloured" services, and some white people going to church (most do not go to church at all).


But this is not the division I think of - I am referring to the division between straight and gay people. The Methodist Church of SA has chosen to maintain a distance from gay people. No - this is not overt: as my Bishop' pastoral letter says : " We must, and I do, care for them pastorally and with sensitivity." But this is exactly the divide: "we care for them".....us and them. "They" are not understood as being "us". In fact, after the humiliating treatment dished up by straight Christians, I am surprised that there are any gay people left in church.


And to add insult to injury, the MCSA has affirmed that we must be "one and undivided". But this is not about being in unity with gay people. No, this is about maintaining our unity with those who are anti-gay. Our desire to remain united with the anti-gay lobby outweighs our desire to be one with the gay members of our church. And so we have compromised truth in the name of unity. And we have not
even questioned the ethical correctness of this unity.


Here is my pain: the statement that "we are one and undivided" was a statement of courage in the face of the 1958 Apartheid Government's desire to divide our church on racial lines. We had moral courage - then. We adopted this statement, in the face of a threat by white members to leave our church. We understood that this was a particular kind of unity. It risked division in the name of a greater unity - a
unity with the truth of the Gospel of Jesus.


We have lost this. I am convinced that the mantra "one and undivided" has become our excuse to do nothing. We are so afraid of losing members that we would rather forfeit Gospel truth.
Once again, I am challenged by visionary leadership... Gospel truth must come before ecclesiological unity. If only I had the courage...
courage
,
Methodist Church
,
South Africa
,
leadership
,
gay
,
Christian
Labels: friends, gay friendly, leadership, prophetic, vision